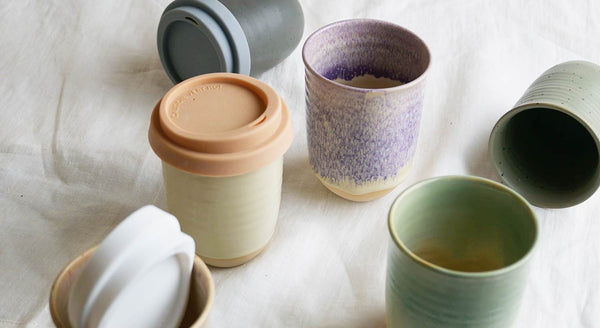 Handcrafted, Never Duplicated: Keep Cups Like No Other
Sustainably made, individually crafted. Take your morning coffee ritual to the next level with a beautifully made keep cup.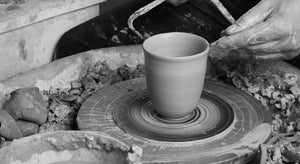 Join the Reusable Revolution
On a mission to change coffee culture and save the planet—one keep cup at a time
Why Sustainable? Find Out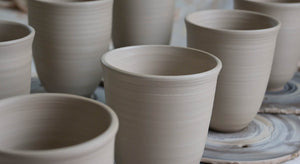 Redefine Coffee Culture
We're not just making cups; we're changing how people think about their daily rituals. Our keep cups transform ordinary coffee sips into mindful moments.
Why it Matters
Ceramics NZ
Hey there! I'm Sam, a ceramic artist based out of the beautiful Gibbston Valley, Queenstown, New Zealand. If you're wondering how I ended up in the world of Ceramics NZ, it wasn't exactly a straight road. I studied Fine Arts at the Design & Arts College of New Zealand before stints as a photographer, digital retouch artist and marketer. Fastforward and the last half decade I've been behind the pottery wheel, making ceramics out of my little studio.
Each piece I create is a labour of love, made entirely by hand from start to finish. Each piece is thrown on the pottery wheel, bisque and glaze fired to create something truly one-of-a-kind. My style is kind of eclectic - sometimes minimalist, sometimes vibrant and fun, and sometimes a bit of both. But always rooted in the rich tradition of New Zealand ceramics.
Part of what makes Ceramics NZ special is the quality of the raw materials we have here. I source all of my clays, including speckled, white, buff, and cream stonewares, right here in New Zealand. It's a beautiful thing to take something from the earth of this place and transform it into a piece of functional art that can be enjoyed every day.
Each week I produce several kilns worth of pottery, so restocks are continuous and I work between creating new pieces and restocking online favourites. I generally restock in quantities of 5 as some designs often sell out quickly. That's the beauty of handmade ceramics.

Whether you're a coffee lover in need of a new favourite cup, a foodie who appreciates a beautiful serving dish, or just someone who loves unique, handcrafted items, I hope you'll find something you love in my collection.
Take a look around, explore the different pieces, and let me know if you have any questions. Here's to the amazing world of Ceramics NZ!